More than just a Website
It took a long time for businesses to buy into the fact that they needed a website.  Those businesses that were first to the online frontier realized gains from their push into technology.  Now, everyone has a website.  The next level is to invest in technology through the entire spectrum of your operations, both internal and external.  That's where we come in.  With decades of combined experience in technology, iQtransit can help you identify all the opportunities available to your business.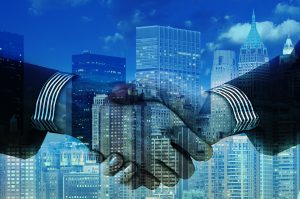 What are my options?
With all of the internet connected devices, it's no wonder everyone is moving to the cloud.  While the cloud may sound fancy, it's more or less a new way to think about how people access services.  The more of your process you can make accessible in the cloud, the more your employees will accomplish and the easier it will be for your clients to interact with that process.  Below are a few benefits of Enterprise Internet Solutions:
Helps clients get answers with portals.
Lets them see project status', share files, and add comments to workflow stages.
Facilitates transfer of workflow between your departments.
Allows your employees to access information outside of the office, making them productive on the road or when working remotely.
Gives employees a customized dashboard so they can setup a page of information that is important to them.